Images for illustration only, various colours available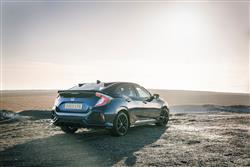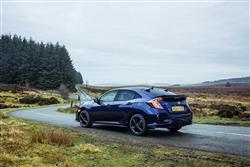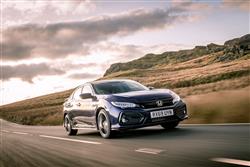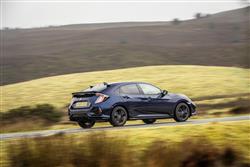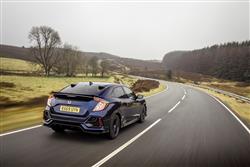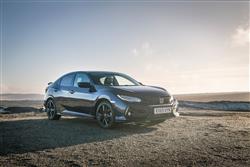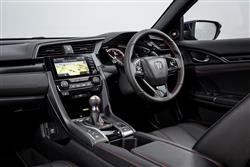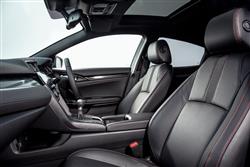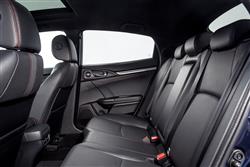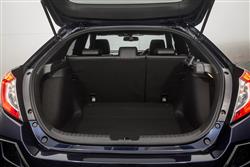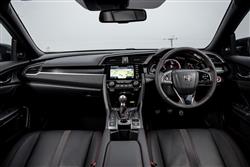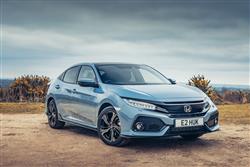 ---
261811192
194.92
199.00
£
2339.04
Inc VAT (
12
Months Upfront) |
48
Month Contract |
5000
k Miles P/A
HONDA CIVIC

1.0 VTEC Turbo 126 SE 5dr
Hatchback | 5 Doors | Petrol | Manual
£

194.92
Per Month Inc VAT
Initial Payment
£2339.04

(

12

Months Upfront)
Contract Length:

48

Months
Annual Mileage:

5000
Document Fee: £

199.00
Average Monthly Cost: £

243.74
---
Customise your lease
---
This Lease Company has a trust score of 4.9 based on 7658 Reviews
Price History
Rating Breakdown
Technical Specs, Equipment & Colours
Vehicle Review
The Honda Civic has always been a more interesting choice for buyers in the Focus-sized family hatchback segment. This tenth generation model gets a minor styling update and has forty years of heritage to build upon. We like the spacious, dynamic-looking body, the strong standards of safety and the revvy petrol engines. It all sounds quite promising.
Cars like the Honda Civic were always closest to the heart of company founder Soichiro Honda. Back in the Sixties when the best the motor industry could offer a small family was something like a lumbering Morris Oxford, it was he who pioneered the idea of a compact fuel and space-efficient family car with a hi-tech air-cooled flat-four 1300cc engine. It was thinking that led to the launch of the original Civic in 1972, a model series that over the next forty years would go on to sell over 20 million cars around the world, over 650,000 of them in the UK. Throughout those decades, there have been so many reasons why people like us have wanted to like this car: its unique styling, its wonderfully slick gearbox, its sporty engines, its clever 'magic seating' practicality and its unique driver-centric dash. But then came the 'if onlys'. If only the ride, refinement, cabin quality and running costs had been better. If only the lifeless power steering hadn't disguised the responsive handling. If only the pricing had been a bit more competitive. You can't afford 'if onlys' the way the Focus-class segment is at present and Honda knew it had to do better. Apparently it has done with this much improved MK10 model.
Top of Honda's 'to do' list in developing this tenth generation Civic was to sort out the petrol side of the engine range. The 1.4 and 1.8-litre i-VTEC units offered with the previous ninth generation model were an embarrassing distance away from the class standard in terms of efficiency but that's all changed now. Instead, with this MK10 model, there's an entry-level three cylinder 1.0-litre VTEC TURBO unit with 129PS and a larger four cylinder 1.5-litre VTEC TURBO powerplant with 182PS. Both have more power and torque than the old engines could offer and come with the choice of either 6-speed manual or CVT automatic transmission. Despite all this effort, many Civic customers will continue to want a diesel. Unfortunately, it seems there wasn't any time or development budget left to do anything in this regard, so this latest generation model continues on with the previous version's 120PS 1.6 i-DTEC unit which fortunately, continues to be a strong contender in this segment and has recently benefitted from minor upgrades. As for handling, this is claimed to be 'the most agile and dynamically proficient Civic ever'. Support for that claim comes in the form of all-new suspension, a lower centre of gravity and a boost in body rigidity. Ride comfort has been improved too.
There aren't too many changes to the sleek and swept-back shape. Just a more elegant, symmetrical lower front grille around the fog lights, a smoother air-intake design and full LED headlight clusters with redesigned LED daytime running lights, plus some revised 16 and 17-inch alloy wheel designs. As before, buyers get a choice of either the usual five-door hatch or a four-door saloon. Either way, the sharp lines are complemented by the most comprehensive aerodynamic packing in the segment, including complete under-body panelling. More importantly, this MK10 model Civic is bigger than before, in hatchback form 30mm wider and 130mm longer than its predecessor. All of this sits on a more advanced unibody platform that Honda says is 16kg lighter and 52% stiffer than before. Inside, smarter textured interior panels have been added, plus the 7-inch Honda Connect touchscreen gets physical buttons and there are now dials for the infotainment and climate controls. Otherwise, it's as before. The driving position is set quite low and buyers should certainly notice the extra cabin space facilitated by the large body. Passengers on the rear seat get more space than is typical in this segment. Out back, luggage space remains near-class-leading, with 478-litres on offer in the hatch version. Plus there's a hidden underfloor compartment on most models that offers a further secure storage area.
'Kaizen', the Japanese approach to 'continuous improvement', characterises every aspect of this revised tenth generation Honda Civic. The smarter styling is welcome, but otherwise, it's as you were. The sharp handling is a selling point, as in this MK10 model's spacious interior. And it's made a big difference that Honda has finally got its house in order when it comes to petrol power, the 1.0 and 1.5-lite VTEC TURBO units good enough to go up against the class best. A lot of boxes have been ticked then, yet it's clear that Honda has also worked hard to maintain this car's more characterful approach in this segment. Add in British build quality, a great driving position and strong standards of safety and media connectivity and you've got a potentially very appealing package. Dynamic functionality was Honda's goal in creating this car. They may well have achieved it.
Monthly Payments of
£
£
243.74
Av. Monthly Cost (Including Initial Payment)
Initial Payment:
£
2339.04 Inc VAT
( months upfront)
Document Fee:
£199.00 (Charged by the leasing company)