Images for illustration only, various colours available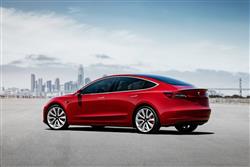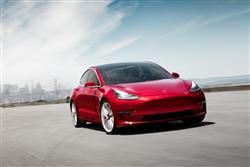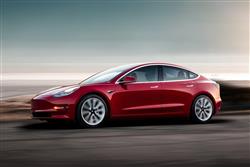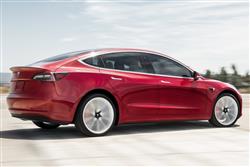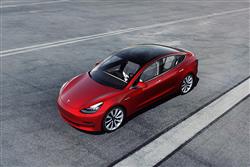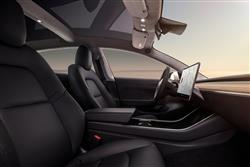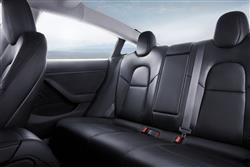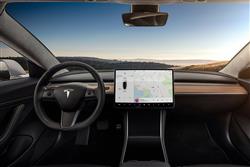 ---
461055920
433.89
180
£
5206.75
Inc VAT (
12
Months Upfront) |
48
Month Contract |
5000
k Miles P/A
TESLA MODEL 3

Long Range AWD 4dr Auto
Saloon | 4 Doors | Electric | Automatic
£

433.89
Per Month Inc VAT
Initial Payment
£5206.75

(

12

Months Upfront)
Contract Length:

48

Months
Annual Mileage:

5000
Document Fee: £

180.00
Average Monthly Cost: £

537.07
---
Customise your lease
This Lease Company has a trust score of 4.9 based on 1470 Reviews
Price History
Rating Breakdown
Technical Specs, Equipment & Colours
Vehicle Review
The Model 3 is the car that could make Tesla - or it might merely save the brand. It'll be interesting to find out which. It's all-electric of course - and much more accessible than the company's previous models, wih prices starting from under £40,000. Your next executive saloon? Middle managers who are early adopters of new technology should form an orderly queue.
The Model 3 is Tesla's more significant car to date, mainly because it's the company's most affordable product and therefore the highest volume thing it makes. This is the company's first saloon and it's positioned somewhere between BMW's 3 Series and 5 Series models if you're looking for recognisable rivals. It follows the brand's pricier Model S and Model X cars and precedes a Model Y crossover. So, within a few years, the company's product range will, in its own words, be completely about 'S3XY' models. I know, I know....
Previously, we've reviewed Tesla's products as Evs; it's a measure of the importance of this one that we have to judge it by more conventional standards - as you would if considering it as an alternative to the BMW 3 Series, Mercedes C-Class and Audi A4 mid-sized executive saloons it wants to target. So what'll you feel here? Superbly accurate steering, lacking only the final really feelsome element that's integral to a good European rack. A very well modulated set of brakes. Quite a lot of tyre and wind roar. And firm-ish damping that contributes to excellent body control through the turns, but doesn't crash too much through pot holes or over speed humps. You could actually enjoy yourself driving this car, a new experience for us in an EV and for anyone else familiar with this evolving market. The smooth linearity of the throttle helps -though it's still prone to lurch the car forward like a startled rabbit if used without due care. If you were to mash it into the bulkhead of the top 'Performance'-spec variant, you'd reach sixty mph in just 3.2s; Forget M3s and C63s - that's Ferrari-fast. The 'Performance' derivative is one of two top Dual-Motor AWD Model 3 variants, the other being the 'Long Range' version, the name designating that car's industry-leading WLTP-rated 348 mile driving range. For the 'Performance' model, the figure is 329 miles. You'll manage a little less than that though, if you opt for the much more affordable 'Standard Range Plus' Model 3 that the majority of customers are expected to choose. Here, a single-motor rear-driven set-up gives you a 254-mile WLTP-rated driving capability between charges. If that mileage needs to be covered over long highway distances, you'll appreciate the extent of this car's autonomous driving capability, courtesy of its integrated 'Autopilot' system, which uses eight cameras, 12 ultrasonic sensors and the forward-facing radar. The resulting set-up will position the car centrally within its lane, keep to a chosen speed, regulate the distance to the vehicle in front and even perform lane changes automatically.
The format here is similar to that Tesla has used before, so the batteries run along the floor and there's a body made of a mixture of steel and aluminium. The suspension design uses double wishbones up-front and a multi-link set-up at the rear, with coil springs all-round. Breaking from the hatchback, 7-seat body configuration of other current Tesla cars, the Model 3 is a five-seat saloon that measures in a 4.7m long - fractionally more than a BMW 3 Series. It's much more spacious inside than one of those; it would be of course. There aren't as many mechanical bits to fit in, freeing up space for the passenger compartment and the boot. It's certainly very airy inside thanks to an uncovered sunroof at the front and a rear window that stretches up into the roof. That gives excellent rearward visibility too. There's the usual huge Tesla centre-dash screen and a smart wooden panel sweeps across the fascia. Fit and finish seem to be better than with previous models from the brand. To get in and start the car, you don't need anything as old fashioned as a key - or even a key fob. When you take delivery, simply download the appropriate app, then put a special credit card in your wallet and have it with you; that's all you'll need. A little disappointingly, the door handles are conventional, rather than automatically popping out to greet you as they do with larger Teslas.
A lot of people have a lot to say about Tesla and its co-creator Elon Musk. Here though, my job is to talk about the cars it makes, specifically this one, which has caused the brand more headaches than any other in its history. But then perhaps you'd expect that. It's one thing to build relatively low volume cars that sell in the £75,000 to £125,000 bracket. But quite another to make one for the volume market where per-unit profits are lower and product scrutiny much greater. The Model 3 is that car - and on initial inspection, I think the signs here are good. The range figure is up to 348 miles with the top Long range version. Jaguar's I-PACE is an obvious key rival for the top Dual Motor versions, but that car's an SUV - and costs slightly more. If this Tesla's cool, pared-back image appeals, then by all means try one. It brings all-electric motoring another step closer to the point of full credibility.
Monthly Payments of
£
£
537.07
Av. Monthly Cost (Including Initial Payment)
Initial Payment:
£
5206.75 Inc VAT
( months upfront)
Document Fee:
£180.00 (Charged by the leasing company)