Images for illustration only, various colours available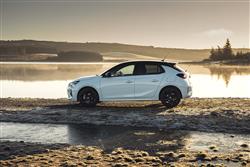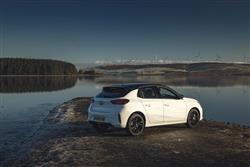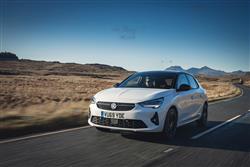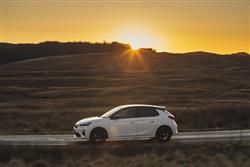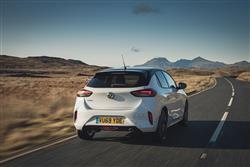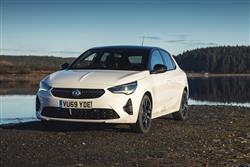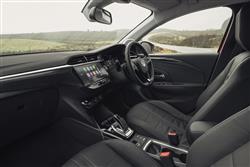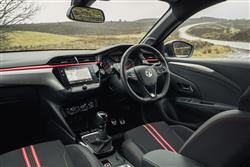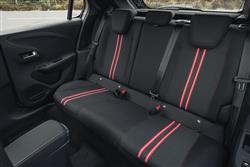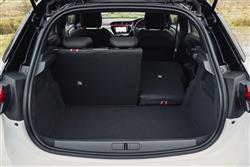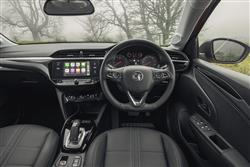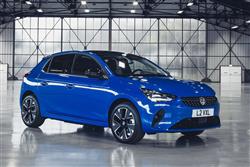 ---
482983728
139.88
0
£
1678.56
Inc VAT (
12
Months Upfront) |
24
Month Contract |
6000
k Miles P/A
VAUXHALL CORSA

1.2 Turbo SRi Premium 5dr
Hatchback | 5 Doors | Petrol | Manual
£

139.88
Per Month Inc VAT
Initial Payment
£1678.56

(

12

Months Upfront)
Contract Length:

24

Months
Annual Mileage:

6000
Document Fee: £

0.00
Average Monthly Cost: £

203.99
This Deal Comes With 1 Year's Free Insurance
---
Customise your lease
This Lease Company has a trust score of 4.4 based on 2679 Reviews
Price History
Rating Breakdown
Technical Specs, Equipment & Colours
Vehicle Review
Time, perhaps, to change the way you feel about Vauxhall's Corsa. This fifth generation version aims to surprise in all the ways its predecessor was unremarkable. As a result, on paper at least, it's the most competitive supermini the brand has ever brought us. There's even an all-electric model.
Vauxhall's Corsa has always been a well-priced, practical supermini but it's usually been let down by distinctively average engines, a bit of a weight problem, less than cutting-edge technology and the lack of the kind of spark that would endear you to the thing. All stuff that Vauxhall reckons has been sorted in this fifth generation version. We'll see. The key boxes certainly seem to have been ticked here. Vauxhall is merely an Anglo/Teutonic outpost of the French PSA Peugeot/Citroen conglomerate these days, so it's not surprising to find this MK5 model Corsa pretty much completely based on the second generation Peugeot 208 announced at about the same time. Which means that this car will get that one's battery full-electric tech too - enter the Corsa-e. Most Corsa buyers though, will continue to want a fossil-fuelled lump beneath the bonnet. Vauxhall's also promising a big step up in provision when it comes to driver assistance systems, infotainment and connectivity. Sounds promising.
Engine-wise, there are two petrol units and a single diesel to choose from. Ideally, you'd want to avoid the base 75PS 1.2-litre petrol unit, which can only be had with 5-speed manual transmission. And go instead for the more modern three cylinder, direct injection turbocharged 100PS 1.2-litre petrol powerplant your dealer will prefer to point you towards. Here, there's a gutsier 205Nm of torque, which will mean easier mid-range overtaking and less of a need to 'row' the car along with the 6-speed gear lever in town. Alternatively with this 100PS drivetrain, there's the option of an auto transmission - and a very sophisticated one with 8-speeds which includes steering wheel paddleshifters. The minority-interest Corsa engine option is a 1.5-litre 100PS diesel which will be a rare sight, but might make sense if you habitually undertake longer distances in your supermini, thanks to a plump 250Nm torque output. All the engines on offer are helped in their task by a significant weight reduction this time round - Vauxhall says it can be as much as 10%, which is quite a lot in supermini terms. Base-spec variants can now weigh as little as 980kgs. As for the all-electric Corsa-e version, well just one variant of that will be available featuring a 50kWh battery mated to a 100kW electric motor, this confection developing a healthy 134hp.
The idea this time round with the Corsa is to strike a better balance between sportiness and comfort, thanks to a re-designed body shell and new aluminium engines. There are lighter underpinnings too, based on the new Common Modular Platform (CMP) platform this car shares with the latest Peugeot 208. Despite this, this fifth generation model is slightly larger than its predecessor, with its bigger body and longer wheelbase delivering more interior and boot space from this five-door-only model. The smarter body panels are still fashioned from the usual range of high-strength steels, but it's all been stitched together in a more weight-conscious manner, saving 40kg over the outgoing Corsa. Visually, the standard Corsa is virtually identical to the electric version, with the exception of different alloy wheel designs. An exterior highlight that Vauxhall is particularly proud of it's the fact that this is the first car in the class to feature adaptive glare-free full-LED headlights - the brand's 'IntelliLux LED Matrix' package, the kind of thing previously restricted to much larger cars. Inside, all Corsas have identical cabins, which centre around a new touchscreen infotainment system on the dash. Two set-ups are available to buyers: a seven-inch Multimedia Navi system or top-spec 10-inch Multimedia Navi Pro.
Ultimately, what we're looking at here is a Corsa that can. It can be fun to drive. It can deliver a big car feel. And it can stack up well on the balance sheet. It's a small Vauxhall for which no apologies need to be made. All that will worry obvious supermini rivals. After all, this model's predecessor lacked a little in all of these areas, yet still racked up very respectable sales against them. This MK5 version's still very competitively priced, but has become a contender in this segment that sells on more than just sheer value. It's not perfect of course. It doesn't lead its class in terms of either space, efficiency or driving dynamics. And more work is still needed under the bonnet to deliver an engine range in which all the options are as good as the mid-range three cylinder turbo petrol unit. The key though, is that this Vauxhall is now there, or thereabouts, in the three key areas I've just mentioned. Add to that the wide model line-up and the likely deals on offer and you've a supermini that more than ever, needs to remain high on any family's shopping list.
Monthly Payments of
£
£
203.99
Av. Monthly Cost (Including Initial Payment)
Initial Payment:
£
1678.56 Inc VAT
( months upfront)
Document Fee:
£0.00 (Charged by the leasing company)