Images for illustration only, various colours available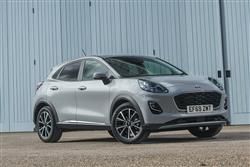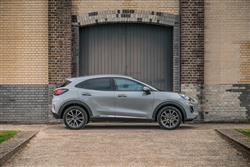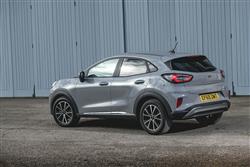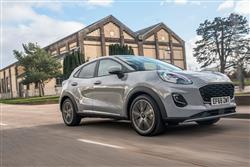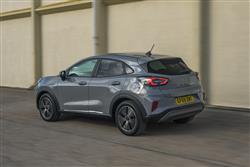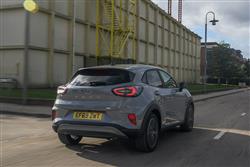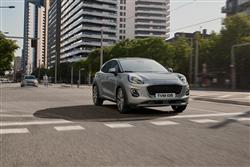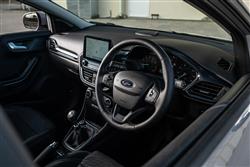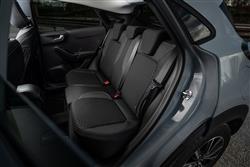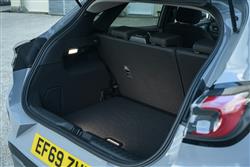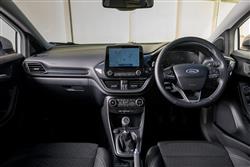 ---
487226589
218.90
0
£
2626.80
Inc VAT (
12
Months Upfront) |
48
Month Contract |
8000
k Miles P/A
FORD PUMA

1.0 EcoBoost Hybrid mHEV ST-Line 5dr
Hatchback | 5 Doors | Petrol | Manual
£

218.90
Per Month Inc VAT
Initial Payment
£2626.80

(

12

Months Upfront)
Contract Length:

48

Months
Annual Mileage:

8000
Document Fee: £

0.00
Average Monthly Cost: £

269.06
This Deal Comes With 1 Year's Free Insurance
---
Customise your lease
This Lease Company has a trust score of 4.4 based on 2679 Reviews
Price History
Rating Breakdown
Technical Specs, Equipment & Colours
Vehicle Review
Ford finally gets really serious about the small SUV segment - in the shape of this charming little Puma model. It champions mild hybrid tech and doesn't have much time for SUV conventionality. All of which will suit its fashionable band of potential buyers just fine. Frugal, fun and well connected, it fits with the spirit of its time. Just as the original Puma model did.
You might just remember the Ford Puma - but you won't remember it like this. The much-loved original Puma was a little coupe made just after the turn of the century, but cars like that just don't sell any more, so this model line has rejuvenated itself as what Ford calls an 'SUV-inspired Crossover'. Like the original Puma, it's based on Fiesta engineering and is primarily powered by the mild hybrid 1.0-litre EcoBoost petrol engine the Blue Oval brand has also ear-marked for that supermini. Dynamic changes over the Fiesta include a new setting for the electronic power steering, a stiffer attachment for the beam axle and five-stud hubs for a more rigid fixing of the wheels. All of which should mean that this car handles a little more sharply than direct class competitors like Nissan's Juke and Renault's Captur.
From a handling perspective, we can very much expect the Puma to be a Crossover first and an SUV second. Or to put it another way, it'll handle far more like a good supermini than a typical Juke or Captur-class contender. The big engineering interest here lies in the 48V mild hybrid powertrain, which in this case is based on Ford's familiar 1.0-litre EcoBoost petrol engine. Here, a conventional alternator is replaced with an 11.5kW integrated starter/generator (called a 'BISG'). The resulting powerplant is available in either 125 or 155PS guises, the more powerful version available with a 7-speed dual-clutch auto gearbox. Like most mild hybrids, Ford's 'BISG' set-up works in a couple of ways. Either it can be used when coasting or braking to recover energy (which then gets stored in a small lithium-ion battery); or it can assist the engine during acceleration. The brand says that extra electrified assistance has enabled it to lower the engine's compression ratio and fit a larger turbocharger - which all sounds pretty promising for those in search of perky performance.
The original Puma was smaller than the Fiesta it was based on. This one's quite a lot bigger, its five-door SUV body being 46mm longer, 54mm higher and 71mm wider, plus the car has a 95mm longer wheelbase than the Fiesta. The headlights are high up on the bonnet (like the first Puma) and Ford says that the beady daytime running lights you get on 'St-Line' variants are a nod to a more modern Ford coupe, the GT supercar. Maybe. Inside, it's less distinctive. The interior is much like you'd find in any modern Ford, related most closely of course to the Fiesta, with its simple design, SYNC3 infotainment system and relatively smart materials. You do get a few bespoke features, like a digital display for the dials and zip-up covers for the front and rear seats. These not only allow owners to mix and match patterns and colours, but also wash them should they need to: neat. We were impressed by the boot. At 456-litres, it's one of the very biggest trunks in the small SUV segment and is accessed by a powered hands-free tailgate. There's also an adjustable-height floor that can be folded back against the back seats.
Having moved its third generation Kuga SUV a little up-market, Ford needed a car to plug the gap down to its entry-level EcoSport Crossover model and this Puma fills that role very well. It delivers the fashionable looks, trendy media connectivity and efficient engine tech that buyers in the small SUV segment tend to look for and delivers it all in a package that the brand reckons sets fresh standards for the kind of driving enjoyment a little car of this kind can serve up. Which puts Ford back in the hunt in this growing market segment. It was becoming increasingly difficult to recommend the EcoSport to a customer in this segment already charmed by the Juke and Captur market leaders. This Puma though, is good enough to give those segment stalwarts a great deal to think about. As enthusiasts, we still can't help wishing it was a small coupe. But as pragmatists, we reckon Ford has probably hit its intended target here.
Monthly Payments of
£
£
269.06
Av. Monthly Cost (Including Initial Payment)
Initial Payment:
£
2626.80 Inc VAT
( months upfront)
Document Fee:
£0.00 (Charged by the leasing company)